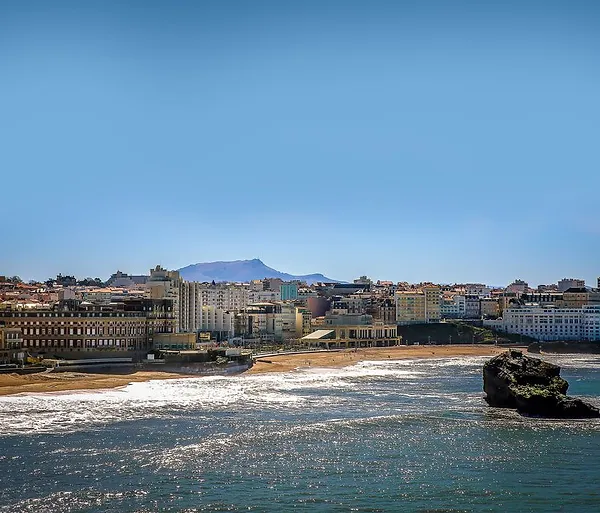 A city that combines luxury with a cool attitude. Biarritz is a seaside town in south-west France where all the royalty of Europe has been visiting since the 19th century, but it's also the temple of surfing, with its beautiful beaches and breathtaking waves.
In honour of the Californian surfers who came to Biarritz to make a film, the town has since become the European Surfing Capital. Here you can learn to surf at one of the many surf schools located all along Biarritz's beaches. There's also the magnificent Aquarium, where you can watch the seals eat, the Cité de l'Océan and the 360° view from the top of the Biarritz lighthouse.
Have fun all night long with its many restaurants, bars and discos.
Biarritz is very easy to get to for a few days, with Biarritz airport served by several national and European airlines, or by train arriving directly at Biarritz station.
Further information from Biarritz Tourist Office: Square d'Ixelles, 64200 Biarritz
Download here the map of Biarritz